Mirror glaze Ascanio after applying onto product makes on top a transparent film that will make your product shine and protect pastry and fresh fruits on top.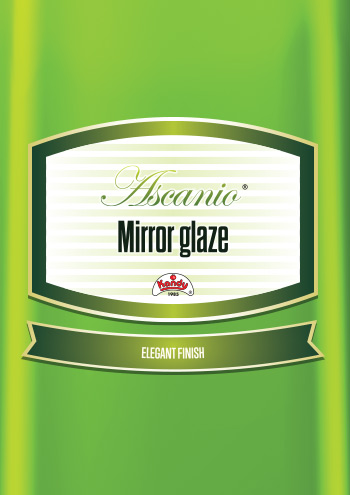 Ready to use - you don't have to heat it nor add anything, just put it onto the product or dip fresh fruit in it
Makes product shine and protects
Perfect for tarts, cakes and wafer discs
Spreads well
Does not trail while cutting
Good for mixing with colourants, flavours and fruits.
Perfect to mix with fruit fillings with pieces Lauretta.
Flavours:
neutral
chocolate
caramel
strawberry
orange
Packaging: plastic pails 6 kg. Available also as Private Label.
Contact us for offer and samples: